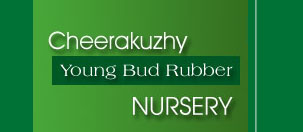 With more than 30 years of traditional experience Combining the local agriculture in the field of cultivation, Karshasree K. C. Kuriakose, using his commonsense and wisdom established a novel method of farming.
Various crops like coconut, pineapple, bananas, different types of tapioca, spices such as pepper, ginger, nutmeg, cinnamon, turmeric ,vanilla and other tropical fruit trees and medicinal herbs.
Our Integrity
Recently, we have entered into a new method of paddy cultivation in barren land using limited and vain water.
" Our efforts have turned out to be successful. We are happy because the yield from an acre ia as same as the average yield under age-old method of paddy cultivation" says Karshasree K. C. Kuriakose.
We utilize the bio waste for the biogas for the kitchen and compost to the garden. Our endeavor is to develop a role model for economically viable eco farming. This is simply a return to traditional farming system called 'The Thodi' (tropical home garden, which was the backbone of the Kerala agriculture and ecology system.
If you are interested for studies about the farming methodologies we help you to mingle with the farmers who work in our farms. you learn about, how the cultivation is being done for different types of vegetables and crops like paddy, coconut, rubber, arecanut, pepper, gauva, fish farming & dairy farm .